Eagle A3-L V2 3 Axis Airplane Gyro
HEA3LITE
Eagle A3-L V2 Airplane Flight Stabilizer / 3 Axis Gyro - HEA3LITE
The Eagle A3-L airplane gyro is the new upgraded version of the top selling Eagle Pro SE. Major updates include a new light-weight protective shell, updated v2.7 logic software, remote master gain control, and automatic gyro calibration at start-up. The Eagle A3-L has three gyro modes: normal/2D mode, 3D mode, and gyro deactivated mode. Additionally it supports both analog and digital servos and provides separate gain adjustments for each flight mode. All functions of the Eagle A3-L are easy to setup via a simple on-board button and indicator LED. The A3-L provides excellent stability for any size electric RC plane, offering an incredible advance in airplane gyro technology for an affordable price.
Why use an airplane gyro? - Gyros (also called flight stabilizers) help keep your airplane stable during take-off, flight maneuvers, and landings which can be helpful during windy days or when learning how to fly RC planes. Once thought to be for beginners only, Gyros are now common in all classes of aircraft and are utilized by all levels of flyers. Gyros are great for learning, they let pilots practice advanced aerobatics, they give you piece of mind in less than ideal flight conditions, and they can often help you avoid costly crash damage.
Need more convincing? Be sure to read our article Gyros: Clearing Up The Stigma from our Knowledge Blog.
Note: Not for use with gas/nitro aircraft.
Features:
Works with all major receiver brands including Spektrum, Futaba, Hitec, JR, and more.
3 Pre-programmed flight modes:

Normal Mode (2D Mode): this is the standard flight stabilization mode.
3D Flight Mode: this mode will attempt to hold the LAST position the aircraft was in. For example, if you put the airplane into a knife edge and then activate 3D mode, the airplane will hold the knife edge.
Gyro Deactivated Mode: this turns the gyro off to allow unassisted/non-stabilized flight.

3 Wing Types: standard, delta, and v-tail.
One-key setting mode with colored LED indicator light
Remote master gain
Supports 50Hz, 125Hz, and 250Hz servo frequencies
Separate gain adjustment for each flight mode
Automatic gyro calibration (auto stick centering) at start-up
High Voltage (7.4v) compatible
Futaba S.Bus and S.Bus 2 compatible
Easy to use, extremely well-suited to beginners.
small, lightweight form-factor
Includes:
Eagle A3-L Flight Stabilizer
16V EZ-Plug capacitor to help maintain a secure voltage level during flight
3M Foam mounting tape
4 x 150mm(6") male to male servo wires to connect stabilizer to your receiver
Specifications:
Input Voltage: DC 5V-7.4V, powered from the receiver directly
Gyroscope: 2000 dps, 1kHz
Servo Frequency: 50Hz/125Hz/250Hz
Servo Travel: 1520500s Limit 970-2070s
Operating Temperature: -40 ℃ to 85 ℃
Size: 43mm x 27mm
Weight: 11 g (excluding wires)
Which Eagle Gyro is right for me?
| | | | | | | | | | | |
| --- | --- | --- | --- | --- | --- | --- | --- | --- | --- | --- |
| | Sensor | 2D Mode | 3D Mode | Auto-Recovery | Auto-Hover | Remote Gain | S.Bus | HV | Upgradable | Price |
| A3-L | 3-Axis | ✔ | ✔ | | | ✔ | ✔ | ✔ | | $ |
| A3 Pro | 6-Axis | ✔ | ✔ | ✔ | ✔ | ✔ | ✔ | ✔ | | $$ |
| A3 Super 3 | 6-Axis | ✔ | ✔ | ✔ | ✔ | ✔ | ✔ | ✔ | ✔ | $$$ |
IMPORTANT - Please Read This Carefully
Proper setup of the Hobby Eagle Gyro is crucial. Read the gyro instruction manual completely before attempting to fly your aircraft. Failure to follow setup instructions can result in loss of control and inevitable damage to your aircraft.
Ensure the gyro is installed in the proper orientation (see manual) and is mounted to a hard surface near the aircraft's CG point.
When you first plug in your aircraft battery DO NOT move your aircraft for at least 10 seconds to allow the gyro to perform self-calibration.
It is crucial to verify that the gyro is moving the control surfaces in the correct direction BEFORE attempting to fly your aircraft. Failure to do so could result in loss of control during flight.
Setup one of your gyro control switches (3 position switch on your radio) to activate Gyro Disable. This safety feature will allow you turn off the gyro if you encounter any issues during flight.
ANY warranty claim for Hobby Eagle gyros applies to the gyro only, not the aircraft in which the gyro was installed.
Wiring
The new A3 series provides 5-channel inputs and 3-channel outputs. You only need to connect the receiver and servos to the corresponding pins on the side of the controller. The knobs are used to adjust the gain for each flight mode, clockwise to increase, anti-clockwise to decrease. Futaba's S.Bus and S.Bus 2 are supported by the new A3 series.
A3-L Setting Menu
When the controller is working, press and hold down the button for more than 2 seconds which will allow you to enter the settings menu as all settings are completed by the button. Please consult the manual for more details.
Package Contents
The box contains 4 receiver wires and 2 pieces of double-sided tape in addition to the A3.
Product Videos
Product Questions & Answers
NOTE:
Questions submitted on this page are answered by customers who have previously purchased this item. If you have a support related question that requires immediate assistance, please visit our
Help Center
.
Product Support
Product Manuals:
Product Updates:
March 5, 2018 - Important control logic change for Atti-Lock mode. In the new firmware, the attitude locking will take effect only when the sticks are in their center positions. When moving the sticks the gyro will switch to Normal mode automatically. 
March 1, 2018 - Dynamic basic gain drop added for all flight mode except for Trainer mode when moving the sticks. The drop rate of aileron, elevator and rudder can be set separately by changing the 'Response Gain'. The larger the Response Gain is, the faster the basic gain will reduce step by step and finally disappeared.
May 5, 2017 - This product is not recommended for Nitro or Gas-powered R/C aircraft.
If you need any additional assistance, please visit the Motion RC Help Center
Product Reviews
Customer Reviews
Write a Review
Ask a Question
06/18/2020
Seth S.
United States
Hobby Eagle A3-L gyro
Works well and excellent value for the price!
06/16/2020
Rich H.
United States
Easy set up!
Motion rc did a great job of setup walk through. Haven't flown my jet yet ( Very windy). Picked OK on the performance and function only because I haven't flown the plane yet.
06/13/2020
Ricky T.
United States
Eagle A3-L V2 3 Axis Airplane Gyro,
I have been using this gyro since the time it came out.Easy to install and works excellent on crosswind conditions and generally helps make the jet or plane fly the best it can. It can be turned off or on in flight also set up for more or less sensitivity while in flight. For twenty three dollars I highly recommend it.Thanks Motion rc for having affordable Gyro's that work great.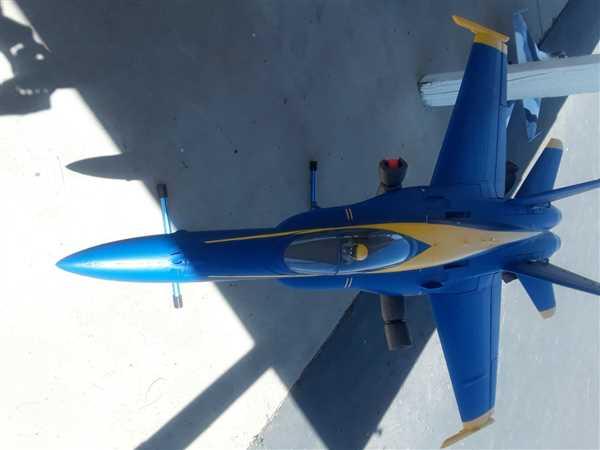 05/29/2020
Earl S.
United States
Gyro
Works great, but without the video James did it would be difficult to figure out how it works with the instructions provided.
05/23/2020
Ronald G.
United States
A3 L
It worked pretty good
05/23/2020
Michel D.
Canada
A3-L V2 3 Flight Stabalizer
Very good product. Easy to install and program. If you live in the USA price is good. Purchasing from Canada not so cheap after shipping and taxes. Still considering the other flight stabalizers I've purchased, this one is the best.
05/22/2020
Peter R.
United States
Eagle A3-L V2 3 Axis Airplane Gyro
Seems to work perfectly with a JR/Spectrum DSM2 TX - using a 2.4ghz module in an older JR8103 TX. Having trouble with the missing function - only have a 2 position switch - Full On or HOLD Position are the only functions - my problem with programming the older JR radio! Have not flown the model with the gyro function (or anything else at this point).
04/25/2020
Andrew G.
United States
Hobby Eagle A3-L V2
pretty good, dosen't work as well if you don't have a rudder servo. Other than that though pretty good product
Motion RC has a new European website
Go there instead?
Top