ERN5073-001
157 Ultra Stand from Ernst - 
ERN5073-001
The Ernst Manufacturing Ultra Stand is a durable, long-lasting work stand designed to safely hold your model while building or maintaining it. The stand will hold a wide variety of models and fit a full range of sizes. Constructed of lightweight, sturdy plastic, the Ultra Stand is fuel proof and not affected by paint or adhesives. Removable cradles push-fit into base and feature adhesive-backed foam rubber padding to protect your model.
Specifications:
Dimensions:  9.5" x 18" x 11.5"

Weight:  1.35 lbs.
Product Questions & Answers
NOTE:
Questions submitted on this page are answered by customers who have previously purchased this item. If you have a support related question that requires immediate assistance, please visit our
Help Center
.
Product Reviews
Customer Reviews
Write a Review
Ask a Question
03/06/2020
Jimmie N.
United States
Should Have Bought Long Ago
One of the handiest things to have is a stand when trying to assemble your RC plane at the field, or work on it at home. This stand does the job well. It is simple and sturdy. The square "dishes" in the base are a handy place to store screws, or parts, etc. so you don't drop them and lose them. The club has a couple of these stands at the field that get used often. Now I have my own and don't have to wait to use one. Of course it will only work for airplanes up to a certain size, but even then if the fuse will set on the 4 supports, it works. I should have bought one a long time ago.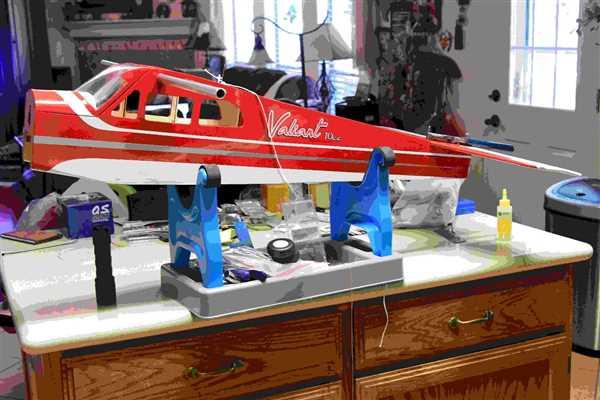 01/30/2020
Ted J.
United States
Ernst157
This product is perfect for my needs!
Motion RC has a new European website
Go there instead?
Top