Freewing 80mm EDF L-39 Albatros Main Landing Gear - Left (Strut and Wheel)
FJ21511085
80mm EDF L-39 Albatros Main Landing Gear - Left (Strut and Wheel) from Freewing - FJ21511085
Product Questions & Answers
NOTE:
Questions submitted on this page are answered by customers who have previously purchased this item. If you have a support related question that requires immediate assistance, please visit our
Help Center
.
Product Reviews
Customer Reviews
Write a Review
Ask a Question
12/15/2019
Warren L.
United States
Freewing 80mm L-39 main gear strut
Had my gear jam on retraction. Found the suspension pivot point jammed. Pulled the pin to release the lower gear leg and found damage to both sides of the fork area and subsequent damage to the flat surfaces. Don't know what caused it, but looked like it had some grit between the pieces. After cleaning it up I looked up the price of a new gear leg. Couldn't pass up a new unit for the price. I'll keep the repaired gear leg as a spare. Includes the set screws and the retract pin all in one. Easy replacement and good as new again.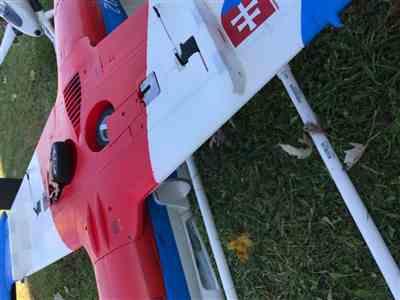 Motion RC has a new European website
Go there instead?
Top