Freewing Rebel V2 Nose Cone
$290
$290
Freewing Rebel V2 Nose Cone
FJ2051105
Nose Cone for the Freewing Rebel V2 70mm EDF Jet - FJ2051105
Product Questions & Answers
NOTE:
Questions submitted on this page are answered by customers who have previously purchased this item. If you have a support related question that requires immediate assistance, please visit our
Help Center
.
Product Reviews
Customer Reviews
Write a Review
Ask a Question
I am a repeat buyer
great service from Motion thanks
Rebel V2 Nose Cone
Buy extras of these. They break easily. Real thin plastic. Otherwise ok.
Rebel V2 Nose Cone
Plastik könnte etwas dicker sein
Thought it was black
Illustrated as black. Arrived white. Very thin an flimsy material. Cracks easily.
Rabel nose cone
Excellent service and price.
rebel nose cone
wish plastic was a little thicker.
Rebel
Great replacement part
Freewing rebel 70 V2 nose cone
The nose cone for the freewing rebel is a great nose cone. Starting with the color, it really compliments the jet and makes it look like a real model. The shape of the cone is a perfect fit and will go on very easily to the jet, and if you need to replace it, it will come off very easily with a knife. The nose cone is great and I'm glad that these cones come with the freewing rebel.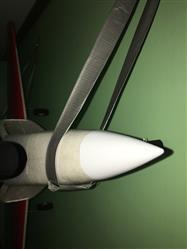 Rebel V2
Nose cone is too thin. Touch it and it will wrinkle.
Motion RC has a new European website
Go there instead?
Top