Roban Lakota UH-72 600 Size Helicopter Scale Conversion - KIT
$54900
$54900
Roban Lakota UH-72 600 Size Helicopter Scale Conversion - KIT
Product Reviews
Customer Reviews
Write a Review
Ask a Question
11/22/2019
George B.
United States
Very good quality, and very large for a 600 size
As soon as I got the "In Stock" email I popped on this one, I love the lines on the UH-72 and with the raised tail it's almost as large as a 700. The kit was well packaged and had no damage at all, not even a scuff. The kit went together nicely with the only fitting I had to was for the swash guilde. I have a complete build thread on Hobbysquawk. TiredIronGRB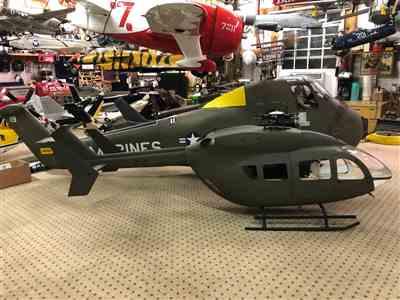 I think it is awesome
But when dewhite from Creech chevy Buick Pontiac GMC dealership call you for information you should talk them into making it fly. Because they only think it's for show not to fly around. Because they don't know how to fix the tail roater the correct way. But don't tell them I told you.
Motion RC has a new European website
Go there instead?
Top