Freewing Avanti S Red 80mm EDF Ultimate Sport Jet - PNP
FJ21221P
Freewing 80mm 9-Blade EDF Avanti S Red Ultimate Sport Jet - (Plug-N-Play) - PNP - FJ21221P
Version Info:  This is the all new racing red paint scheme version of our extremely popular Avanti S.
Looking for the ultimate sport jet precision performance in a sleek and affordable package? The Freewing Avanti S is perfect for you! The world's first officially licensed foam electric Avanti, courtesy of SebArt and its titular designer, Sebastian Silvestri, the Freewing 80mm Avanti S is poised to thrill EDF pilots the world over with its sport jet styling and powerhouse performance.
Sebart's popular Avanti S design has distinguished itself for years in the turbine jet market. The Avanti S in a variety of sizes and powerplants has won awards in freestyle, acrobatic, sport, and other classes in competitions worldwide. Its remarkable performance and crisp handling at all speeds sets it apart as one of the most sought after sport jets in the hobby. We're excited to bring this elite pedigree of design and performance to the foam electric class with the Freewing 80mm Avanti S.
The Freewing 80mm Avanti S recently won first place for "Best Flight" at AEF 2017, so bring an award winner into your hangar today!
  Visit the Official Freewing Avanti S Discussion Thread on HobbySquawk.com for additional photos, videos, reviews, and customer Q&A.
Features:
NEW!  Featuring an all new high visibility and bold racing red paint scheme 
Officially licensed by SebArt International, the Avanti's original designer
Powerful 9-blade EDF with all-new 3530-1900kV out-runner motor and 100A ESC
115mph airspeed on stock outrunner and 6s 4000mAh battery
Optimized ducting that eliminates the need for a cheater hole
Electric retracts and trailing link suspension struts for grass operation
Removable wings with quick disconnect plug
LED position lights on the wingtips, dorsal spine, and ventral keel
1236mm wingspan and 1300mm length
Magnetic removable nose cone with plastic cap for durability
Split flaps
Two seat foam cockpit and light tinted plastic canopy for customization
Spring-hinged double nose door
Includes:
Freewing Avanti S Red 80mm EDF Ultimate Sport Jet - PNP
Requires:
Product Specifications:
Wingspan

1236mm / 48.6in

Length

1300mm / 51.2in

Flying Weight

~2600g / 91.7oz

CG (Center of Gravity)
105-110mm where wing's LE meets fuselage (see manual diagram)

Power System

3530-1900kV Brushless Outrunner Motor

Electronic Speed Control

100A ESC with EC5 Connector

Propeller / EDF

80mm EDF with 9 Blade Fan

Servos

9g hybrid standard with 200mm lead : nose gear steering. left flap, right flap
9g hybrid gear standard with 500mm lead : left aileron, right aileron
9g hybrid gear reverse with 600mm lead (+ 300mm lead) : right elevator
9g hybrid gear standard 600mm lead (+ 300mm lead) : left elevator, rudder

Landing Gear

Electric retracts and trailing link suspension struts for grass operation

Required Battery

6S 22.2V 4000-6000mAh LiPo with EC5 Connector

Required Radio

6+ Channel

Ailerons
Yes

Elevator

Yes

Rudder
Yes

Flaps

Split

Lights

Yes

Hinge Type

Nylon reinforced hinges

Material
EPO Foam
Skill Level
Advanced
Build Time
1 Hour
Recommended Environment
Outdoor
Product Videos
Product Questions & Answers
NOTE:
Questions submitted on this page are answered by customers who have previously purchased this item. If you have a support related question that requires immediate assistance, please visit our
Help Center
.
Product Support
Product Manuals:
Product Updates:
February 6, 2017 - The canopy in some of the photos was painted blue. The actual plastic canopy is lightly tinted smoke as you can see in the other photos, with a traditional two seat foam cockpit area. Pilots can tint or paint the canopy to any shade they prefer, and detail the cockpit to the extent they prefer, before gluing the canopy on.
If you need any additional assistance, please visit the Motion RC Help Center
Product Reviews
Customer Reviews
11/17/2019
Raymond W.
United States
Great plane
Awesome plane but it came with a bad front gear retract. Which meant I had to wait an extra week to fly. Don't understand why the factory doesn't do better QC
11/14/2019
Joseph M.
United States
My new favorite plane
I've never been a big fan of jets or EDFs, but you really don't need to be to enjoy flying this plane. The Avanti flies like a well dialed-in pattern plane. If you enjoy point rolls, hesitation loops, outside loops, inverted passes, and snaps then this should be on your shortlist. The included servos feel fast and precise (with a 6V BEC), the power in the PNP version is well balanced to the airframe, and it's surprisingly efficient. I'm flying with voltage telemetry and coming down consistently at 3.80 volts/cell after ~5 minutes throttle time on a 6S 4000 60C battery doing moderate aerobatics mostly at half throttle. If you're on the fence about this plane, don't be. You could spend a lot more money on a lot less performance.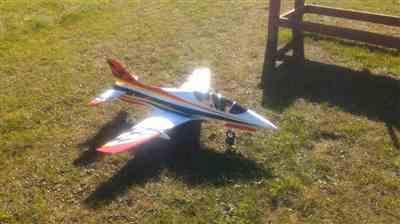 11/06/2019
Oly R.
United States
Best Bang for the Buck
For the Motion RC price, if I hadn't purchased and flown one myself, I would not believe it possible. A comprehensive package including servos, retracts, fan, esc and excellent flying airframe for under $350. I currently have about 18 flights on my red Avanti. GPS on two of the flights has indicated 119mph. I find the airplane is a very smooth flyer. Be aware that full flaps will slow the landing considerably. Love flying it.
10/28/2019
Laron D.
United States
Avanti S 80mm - an AWESOME Sport Jet
This jet handles like a pattern plane pushed by an edf. It is the first edf jet I have owned that feels like it was "cut-out" for my flying style. Assembly is very straight forward. Aside from a little creasing on the tip of the right hand wing panel (which looked like it may have left the factory that way,since the packing around it looked unharmed in the box) the product finish was flawless. The hardest step in the assembly is trying to decide on how to mount your receiver. Everything else was a snap. Watching the other pilots at my field flying this plane left me feeling this plane was right for me. My instincts were right!
10/28/2019
Timothy B.
United States
Great airplane!
This was my first edf purchase. I was looking at a few different models and when I checked reviews other manufacturers did not get the best reviews. Freewing was what everyone was saying to get. The assembly was very easy and the maiden flight only required a couple of clocks of trim. Great flying plane. I see more in my future. Thanks.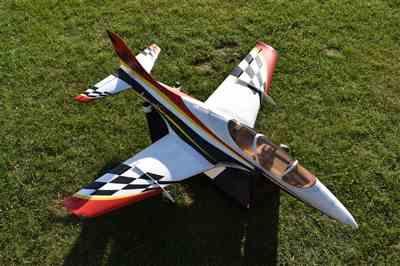 10/27/2019
Robert C.
United States
Nice flying airplane. Pleasantly surprised.
Nice flying airplane. Pleasantly surprised. Fast!
10/26/2019
Rocky S.
United States
Elevator issue
Had to return the elevator due to left control surface loose onboard hinge. Other than that everything else is good.
10/20/2019
James I.
United States
Amazing sound ever!!
Got this jet about 2 months ago and thing fly incredibly amazing! So unique sound like so much to realistic! So far clocked 119 mph with a 6s 5000 45c Pulse. I believe this may be the fastest EDF jet in Freewing. 9 blades with 100 amp speed control only pulled 98 amp. Make sure SET YOUR TIMER 3 and a half minutes. IT WILL DRAIN YOUR BATTERY.
10/12/2019
JOHN A.
United States
Avanti
First jet Big smile on my face!!
Motion RC has a new European website
Go there instead?
Top