Who We Are
Motion RC was founded in 2012 with a simple premise in mind, to provide a wide selection of top quality RC aircraft, boats, vehicles, and accessories, while offering unparalleled customer service and support.
Our goal is to provide our customers with the direct customer support typically found at a local hobby store, while offering a greater breadth of products, more on-hand inventory, and the convenience of shopping 24/7. We know there are a large number of online stores selling RC products, but we also know that many are missing the mark when it comes to customer service.
At Motion RC we still believe in the traditional mantra that the "customer comes first." We stand behind every product we sell and will always attempt to resolve an issue to ensure the satisfaction of our customers.
Our Team
Motion RC is led by co-founder and Chief Executive Officer, Mark Goetze. He is a military Veteran having served in the US Navy in the late 80s and early 90s and is a loyal supporter of the US Armed Services. Motion RC's world-class Customer Service organization is led by co-founder Tom Ellison. Mark and Tom have a combined 40 years experience managing both services and product-based businesses from entrepreneurial start-ups to Fortune 500 enterprises.
Leveraging years of expertise in their respective fields of Product Development, Customer Service, Marketing, Administration, and other crucial disciplines, Motion RC's core team of managers orchestrate initiatives throughout its supply chain, from product conception to post-delivery technical support.
Nearly every member of the Motion RC leadership team has been actively involved with radio control models since early childhood, and each of them carries that passion and excitement to present day in this constantly evolving industry.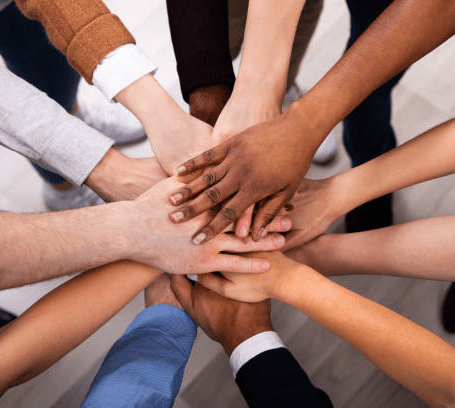 Guiding Principles
At Motion RC our mission is to deliver the industry's highest quality products, at a competitive price, while serving the needs of our global customers. To support this mission we focus on continuous improvement in the following three areas:

Customer Satisfaction
Believing customer delight is paramount, offering support to our customers through the entire customer relationship lifecycle including presales, post sales, and ongoing issue resolution

Quality
We believe in quality versus quantity. With extensive manufacturing and sourcing experience, we travel globally culling through hundreds of suppliers to seek out only the finest quality products. We research and/or personally test every product we sell to ensure you are getting the best possible product for your money

Innovation
Part of the enjoyment of Radio Controlled models is building and driving/flying new model designs or making improvements to existing platforms. We work with RC model and accessory manufacturers to bring you exciting, new, and innovative products on a regular basis.
We wanted to thank you
We are honored that you have taken the time to visit our site and given us the opportunity to earn your business. If there is any way that we can serve you better or if you have any suggestions for our company,