SKU: NGH-GF60
NGH GF60 60cc Four-Stroke Engine
Sale price

$1,19900

Regular price

$

(Save $-1,199.00)
Overview
Spare Parts
Q&A
Support

Overview
GF60 60cc Inline 2 Cylinder 4 Stroke Gas Motor from NGH - NGH-GF60
The NGH GF60i2 engine features a rare linear double cylinder four stroke design. This configuraation is much more technically difficult to produce than typical "flat" arranged engines, and its inline layout makes it an ideal fit for large warbirds.
Compared to the ordinary chrome-plated aluminum used in most RC engine cylinders, this engine's ductile iron cylinder liner imparts much higher wear resistance, faster heat conduction, a low expansion coefficient, and excellent high-speed stability under common lubrication conditions. The slightly heavier weight and higher manufacturing cost is offset by a truly superior standard in construction and reliability. Low fuel consumption, low emission, low vibration and low noise, the GF60 can produce a power to weight ratio of greater than 2:1. After ~3-4 liters of breaking in, what we like most is the GF60i2 engine's excellent stability at low rpm, smooth transition to higher rpm, and low vibration.
Features:
Overhead valve and side camshaft design
Wedge combustion chamber
Continuous timing and low tension ring
Good torque at low speed and excellent power at high speed
Superb low rpm stability
Low vibration and low fuel consumption
Temperature difference between front and rear cylinders is less than 8℃/45 Fahrenheit
Includes:
NGH GF60 60cc Four-Stroke Engine
CDI
Connecting Line
Spark Plug
Mounting Bracket Base
Tool Set
English Manual
RC Engine Maintenance Notice
Please note: All RC model gas-powered engines require the user to properly set up, tune, and maintain the engine in order to achieve consistent peak performance. You will need to break-in the engine initially, then perform routine maintenance including cleaning the engine, lubricating its seals and moving parts, and adjusting the fuel mixture and valves as necessary. This is considered the normal responsibility of owning and operating an RC gas engine. For further questions, please contact Customer Support.
Product Specifications:
| | |
| --- | --- |
| Displacement | 60cc |
| Bore | N/A |
| Stroke | 4 |
| RPM Range | 6000rpm on 22x10*2, 5500rpm on 20x8*3 |
| Mix Output | N/A |
| Engine Weight | 2,800g / 101.5 |
| Overall Weight | N/A |
| Ignition Power | N/A |
| Recommended Propeller | 20x8x3 to 22x10x2 |
| Fuel | Gas |
| Lubricant Ratio | N/A |

Spare Parts
Product Spare Parts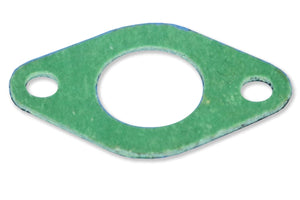 NGH GF60 Intake Manifold Gasket
SKU: NGH-F60223
$229