Freewing 80mm F-14 Dual 80A ESC with 5A UBEC
$9499
$9499
Freewing 80mm F-14 Dual 80A ESC with 5A UBEC
031D002001
80mm F-14 Dual 80A ESC with 5A UBEC from Freewing - 031D002001
Set of two.
Product Spare Parts
Out of Stock
Product Questions & Answers
NOTE:
Questions submitted on this page are answered by customers who have previously purchased this item. If you have a support related question that requires immediate assistance, please visit our
Help Center
.
Product Reviews
Customer Reviews
Write a Review
Ask a Question
11/11/2019
Robert D.
United States
Work perfect install the new wires in my F 14 both motors fired right up runs perfect I will include some pictures of the F 14 I done some custom paint work on it and some weathering all painting is done with either an airbrush or a paintbrush so I'll put pictures in if it's possible oh no
Everything work perfect after I installed a new I believe it's called an ECS one white one system was bad now both engines fired up on the F 14 sounds real powerful have not flown it and I will submit some pictures it was a airbrushed and handpainted by figure out how to send them I put some pictures on the web but so far the folks at Motion Rc to your great there a 10+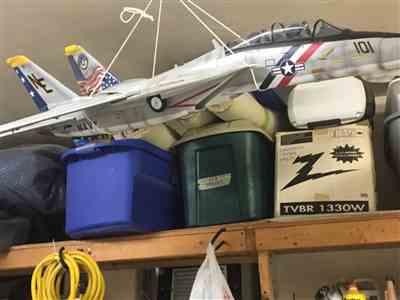 Replacement ESC
This was not a purchase but a replacement because the F-14 dual 80 A ESC would not bind.The new ESC works great.
Top