Freewing A-4E/F Skyhawk 80mm EDF Jet - ARF PLUS
$30900
$30900
Freewing A-4E/F Skyhawk 80mm EDF Jet - ARF PLUS
FJ21311A+
Freewing 80mm 12-Blade EDF A-4E/F Skyhawk Jet - ARF PLUS - 
FJ21311A+
Version Info: This is the ARF+ version for pilots who wish to install their own power system. All primary electronics including servos and landing gear come pre-installed, just add your own power system (EDF, motor, and ESC) to begin flying.
The A-4 Skyhawk commands a beloved place in aviation history. Designed by the famed Ed Heinemann for Douglas Aircraft in the 1950s, the A-4 was optimized as a multi-role aircraft that used its low weight, high maneuverability, and straightforward reliability to lethal advantage. The Skyhawk's nearly 70 year history of distinguished service and its continued operation to this day is testament to the timelessness of "Heinemann's Hotrod."
To honor this beloved aircraft we proudly offer the Freewing 80mm A-4E/F Skyhawk! The biggest mass produced foam electric A-4 in the world. Nearly the same scale as Freewing's popular MiG-21, Freewing's A-4 is part of our "big 80" series and like the MiG-21 was designed to accommodate a wide range of battery sizes. See the comparison photo with our Freewing twin 80mm F-14 to get a sense of the A-4's overall displacement!
The Freewing 80mm A-4E/F Skyhawk features all new fold-and-twist retracts, with durable aluminum trailing link struts for confident operation on rough grass runways. Removable wings, flexible wing wire harnesses, and a magnetic nose cone enable quick takedown for easy transportation. In addition to the A-4's overall scale profile fidelity, other scale details include plastic split flaps, plastic arrestor hook and cannon barrels, and plastic intakes. A complete ordnance package is also included, featuring detachable magnetic fuel tanks and AGM-12 Bullpup missiles and outer pylons, and a removable refueling probe. The ultimate in convenience, only twelve screws and one glue joint complete the primary assembly of the aircraft. Brass ball links, reliable control hardware, and digital servos provide positive control as you dominate the skies in your 'Scooter'!
Adding to the model's visual versatility, the later version avionics "hump" is also included! Attach this magnetic "hump" onto the fuselage's upper spine to change between two variants of the Skyhawk. Two complete waterslide decal sets are also included, depicting a US Navy A-4 from VA-22 and a US Marines A-4 from VMA-311. Fly either of these with pride, or personalize you're A-4 with another livery of your choosing! We partner with Callie-Graphics.com for professional custom decals. 
We recommend the Freewing 80mm A-4E/F Skyhawk for Intermediate pilots and above with prior experience on other Freewing 80mm EDF jets, operating on paved or short cut grass runways. Flying with full ordnance and the avionics hump gives pilots a different experience than flying fully clean, so we encourage pilots to try all configurations. We prefer flying without the draggy fuel tanks, but with the Bullpup missiles, both for "cool" factor and for orientation. In the air, the Freewing A-4 is a balance between the Freewing F-86 and the Freewing Mirage –easy to fly yet quick to disappear! Like a typical delta wing, the A-4 bleeds speed in turns, and has a very fast and axial roll rate. See the manual for flap-to-elevator mixing to bring in your Skyhawk slow and slightly nose high for perfect landings every time! 
Visit the Official Freewing A-4E/F Skyhawk Discussion Thread on HobbySquawk.com for additional photos, videos, reviews, and customer Q&A.
Features:
Includes magnetic Avionics "Hump" to alternate between -E and -F variants
Optimized wing design allows for stability both in slow and high speeds
Magnetic fuel tanks and AGM-12 Bullpup missiles
All New Rotating Retracts with Trailing Link Struts
Removable wings and stabilizers for convenient transport
Removable nose cone and refueling probe
Plastic Split Flaps
Includes waterslide decals for US NAVY VA-22 "Fighting Redcocks" and US MARINES VMA-311 "Tomcats"
Includes:
Freewing A-4E/F Skyhawk 80mm EDF Jet - ARF PLUS
Servos and electronic landing gear pre-installed
Requires:
Brushless motor, EDF unit and ESC (see specifications for details)
6 Channel Radio - Select a minimum 6 channel radio from our Radio Collection
6 Channel Receiver - Select a minimum 6 channel receiver from our Receiver Collection
6 Cell 22.2V 4000 or 5000 mAh LiPo Battery with EC5 connector - We recommend 

EPR50006

6 Cell Compatible Battery Charger - Select a minimum 6 cell (6S) charger from our Charger Collection
Product Specifications:
SKILL LEVEL : intermediate
Wingspan

940mm / 37in.

Length

1430mm / 56.29in.

Flying Weight

2200g / 78oz including missiles/tanks, without battery

CG (Center of Gravity)
195mm from the leading edge of the wing at the root

Recommended Power System

3530-1850KV Brushless Outrunner Motor (recommended)

Recommended Electronic Speed Control

100A ESC, 5A BEC, EC5 Connector (recommended)

Recommended Propeller / EDF

80mm Metal EDF with 12 Blade Fan (recommended)

Servos

9g hybrid standard with 100mm lead : nose gear steering
9g hybrid standard with 300mm lead : left aileron, right aileron, left flap, right flap
9g hybrid standard with 750mm lead plus 300mm extension : rudder
17g metal gear digital standard with 750mm lead plus 200mm extension : elevator


Landing Gear
Electronic retractable main gear and steerable nose gear with all metal shock absorbing struts

Required Battery

6S 22.2V 5000mAh LiPo with EC5 Connector

Required Radio

6+ Channel

Ailerons
Yes

Elevator

Yes

Rudder
Yes

Flaps

Split

Lights

No

Hinge Type

Nylon reinforced hinges

Material
EPO Foam
Skill Level
Intermediate/Advanced
Build Time
1-2 Hours
Recommended Environment
Outdoor, 300+ foot paved runway or short manicured grass
Product Videos
Product Questions & Answers
NOTE:
Questions submitted on this page are answered by customers who have previously purchased this item. If you have a support related question that requires immediate assistance, please visit our
Help Center
.
Product Support
Product Manuals:
If you need any additional assistance, please visit the Motion RC Help Center
Product Reviews
Customer Reviews
Write a Review
Ask a Question
01/22/2020
Brian H.
United States
A4 Skyhawk
Fit and finish is superb.
12/15/2019
Patrick N.
United States
Freewing A-4E/F Skyhawk 80mm
Great jet! Added a Cortex Gyro and it's much more enjoyable to fly without having to fight the bumps and the super-fast roll rate of the "Scooter". LOVE the waterslide decals - makes for a very scale appearance when covered with flat clear. Only issue I have is that the most vulnerable parts - the outer wing stores pylons - easily scrape and break when the jet rolls over onto a wingtip during a crosswind landing rollout, but these parts are not available individually. I ordered another ARF Plus to create a new scheme, this jet makes a great canvas for a scale geek with an airbrush!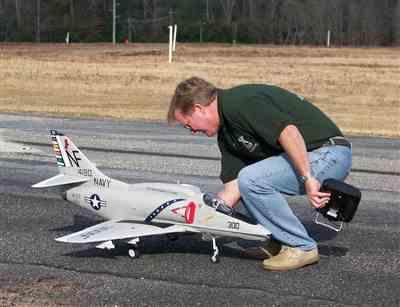 11/23/2019
Robert H.
United States
Fascinating
Awesome engineering here.
07/19/2019
Paul H.
United States
A-4 Skyhawk
Very High quality model, nice scale details.. I have not had a chance to fly it yet, but I hope to soon. I expect it to go well.
Arf plus
This is by far the BEST arf plus I have ever ordered from Motion. Fit and finish is excellent, as well as the function of all included servos and gear. Also larger than I expected. Should fly very nice !
Nice
I love this jet. Ease of build, and A joy to fly. Have never flown it without the fuel tanks and the bullpups.
A-4
Looking forward to flying
Good flying aircraft
Overall satisfied with the A4 Skyhawk. A couple of minor observations. Be prepared for a lengthy time applying the water slide decals, there,s a lot of them! As for flying, not the fastest jet from Freewing, but plenty fast enough, and makes for a scale performance. It is almost impossable to land at the correct nose high attitude, with the large drop tanks, and not have them hit the ground. Not a big deal! Beware of turning too sharply or too early , during your landing roll out. The aircraft will tip up onto it,s nose, due to the scale narrow track gear. This aircraft gets 8 out of 10
Nice "scooter"
Hello pilots, the Frewwing A-4 Skyhawk is a very detailed and excellent flying EDF plane. The retracts are rigid and the assembling is very easy. A very good idea was the removable electronic ****. So you´ve the choice to fly with or without. The A-4 is a very big 80mm EDF jet. It has the size of a 90mm EDF model but the 80mm EDF with arround 3kg thrust is more than enough. If you want to customize your model there are many links and helps in the web. I´ve added one NERV for "turbine sound" like in Motion RC build Video, a strut (spare part from the T-45) for the front retract and the vortex Generators on the wings (look at RC Geek) for scale optic. My rating: five stars.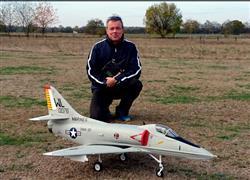 Motion RC has a new European website
Go there instead?
Top