SKU: LM0037A
Lemon DSMP Satellite Receiver with Diversity Antenna
Sale price

$1999

Regular price

$

(Save $-19.99)

Overview
DSMP Satellite Receiver with Diversity Antenna from Lemon - LM0037A
The Lemon Rx GEN2 DSMP satellite is a DSMX/DSM2 compatible receiver that offers enhanced performance and reliability with its diversity antenna.
Important Disclaimer:
This is not a Spektrum™ DSMX™ product, nor is it a copy of a Spektrum™ DSMX™ product.
Lemon receivers are designed to be compatible with Spektrum's™ DSMX™ product.
The Spektrum™ and DSMX™ brands are a trademark of Horizon Hobby, Inc.
NOTE: The Lemon LM0034Z 6-Channel DSMX™ Compatible Receiver with Diversity Antenna will NOT work with this satellite receiver.
Features:
Fully compatible with Spektrum™ DSMX™ products
Includes:
Lemon DSMP Satellite Receiver with Diversity Antenna
Extension cable
Requires:
Any Spektrum™ DSMX™ compatible full range radio
Most Lemon DSMX™ compatible full range receivers - Select a Lemon DSMX™ compatible receiver from our Receiver Collection (NOTE: The Lemon LM0034Z 6-Channel DSMX™ Compatible Receiver with Diversity Antenna will NOT work with this satellite receiver.)
Optional:
Product Specifications:
| | |
| --- | --- |
| Number of Channels | Variable |
| Modulation / Protocol | DSMX™ Compatible |
| Band | 2.4GHz |
| Range | Full |
| Telemetry | No |
| Integrated Gyro | No |
| Voltage Range | 2.7V to 3.5V |
| Antenna | Dual diversity |
| Dimensions (L x W x H) | 23mm x 22.5mm x 9mm |
| Weight | 4.1g |

Spare Parts
Product Spare Parts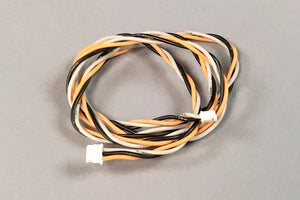 Lemon 600mm Satellite Extension Wire for Lemon Receivers
SKU: LMP-00148
$249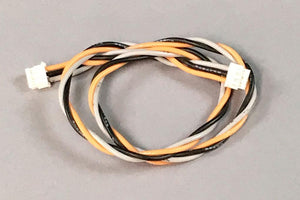 Lemon 280mm Satellite Extension Wire for Lemon Receivers
SKU: LMP-00147
$179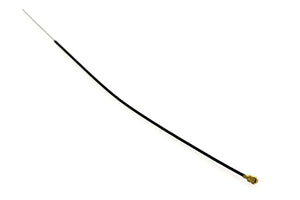 Lemon 15cm Antenna for GEN2 Lemon Receivers
SKU: LMP-00210
$579

Q&A
Product questions & answers
NOTE: Questions submitted on this page are answered by customers who have previously purchased this item. If you have a support related question that requires immediate assistance, please visit our Help Center
SKU: LM0037A
Lemon DSMP Satellite Receiver with Diversity Antenna
Sale price

$1999

Regular price

$

(Save $-19.99)