SKU: SK-100123
SkyRC D400 400W 7 Cell (7S) Ultimate AC/DC Dual LiPo Battery Charger
Sale price

$19900

Regular price

$

(Save $-199.00)
Overview
Spare Parts
Q&A
Support

Overview
D400 400 Watt 7 Cell (7S) Ultimate AC/DC Dual LiPo Battery Charger from 
SkyRC - SK-100123
Motion RC is pleased to present the SkyRC D400 Ultimate Duo 400 Watt AC/DC twin-channel charger with two independent circuits which can charge two different kinds of batteries simultaneously. It also supports power distribution in AC mode to get max charging power to shorten charging time. What's more, users could set the terminal voltage by themselves and connect it to their PC for configuration and firmware upgrades. Users could also use it as Lithium Battery Meter and Battery Internal Resistance Meter. What's more, the synchronization mode is available, in which users could perform synchronous settings for charging the same types of batteries simultaneously to offer time-saving benefits.

The SkyRC D400 can supply 150 Watts of DC power on channel 2. You can use it to power equipment that requires DC power. It converts standard household power 100-240V AC to 6-15V DC power.

The SkyRC D400 charger is a high-performance, micro processor control charge/ discharge station with battery management suitable for use with all current battery types, with integral equalizer for up to seven-cell Lithium-Polymer (LiPo), Lithium iron phosphate (LiFe) and Lithium-Ion (LiIon) batteries; maximum 20A charge current and maximum 400W charge power. The additional LiHV mode is able to charge the new generation of LiPo batteries with an end of charge voltage 4.35V. There are Automatic Charging Current Limit, Capacity Limit, Temperature Threshold and Processing Time Limit which makes the charger safe to use.
Note: We recommend reading this Motion RC knowledge blog article about charger amperage and wattage ratings.
Features:
Charge two different types of batteries simultaneously
Easy to configure and update firmware through a PC
20 Amp maximum charge current with 400 watts of charge power
Supplies 150 watts on Channel 2 to power DC devices
Charges up to 7 Cell 25.9V LiPo batteries
Stores up to 10 charge/discharge profiles for each channel
Temperature Threshold keeps the charger/battery from overheating
Includes:
SkyRC D400 20 Amp 7 Cell (7S) Ultimate AC/DC Dual LiPo Battery Charger
2 XH Adaptors
2 Charging Cables 
2 Banana connectors with XT60 connector Charging Cables
Power Cord
** LiPo BATTERY CHARGER SAFETY WARNING **
Never, under ANY circumstances, leave your charger unattended while charging a LiPo battery.
Keep the charger away from moisture, dust, direct sunlight, or any heat sources.
The charger should always be placed on a heat-resistant, non-flammable surface during charging.
Never overcharge or exceed a 1C charge current. A 1C charge current means the charge current equals the capacity of the battery. For example, a 2200mAh battery should never be charged using a current greater than 2.2 Amps (2200mAh).
Product Specifications:
AC Input

100-240V

DC Input

11-18V

Charge Circuit Power (AC Input)

Max Total All Channels: 400W
- Max Channel 1: 400W
- Max Channel 2: 200W

Charge Circuit Power (DC Input)

Max Total All Channels: 400W
- Max Channel 1: 400W
- Max Channel 2: 200W

Charge Current Range

Channel 1: 0.1-20.0A
Channel 2: 0.1-20.0A

Max Charge Current

2S LiPo: 20A
3S LiPo: 16.3A
4S LiPo: 12.5A
5S LiPo:10.1A
6S LiPo: 8.5A

Discharge Current Range
0.1-5.0A x2
Discharge Power
36W x2

LiPo/LiFe/Lilon Cells

1-7S
NiMH/NiCd Cells
1-18S
Pb(Lead Acid) Battery Voltage
2-24V
Dimensions (L x W x H)
258 x 194 x 82.5mm (10.15 x 7.63 x 3.24 in)
Weight
2510g (5.53lbs)

Spare Parts
Product Spare Parts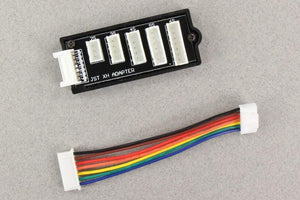 GT Power JST XH Balance Board
SKU: GTPJSTXHBB
$329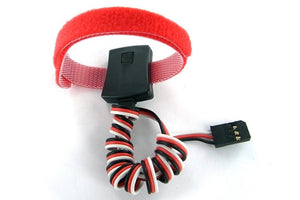 SkyRC Temperature Sensor