SKU: TOR15101-CA
Torro World of Tanks German Tiger I and Soviet T-34/85 1/30 Scale Tank IR Battle Set – RTR
Sale price

$14900

Regular price

$

(Save $-149.00)
Overview
Videos
Spare Parts
Q&A
Support

Overview
1/30 Scale World of Tanks German Tiger I and Soviet T-34/85 IR Battle Set RTR from Torro - TOR15101-CA
Motion RC is pleased to offer the Torro World of Tanks® 1/30 scale battle set. Officially licensed by WOT developer Wargaming Group Ltd. and currently enjoyed by more than 100 million enthusiasts around the world, it allows you to bring the game experience into reality! This set contains one model each of the most iconic WWII battle tanks-the German Tiger I and the Soviet T-34/85. Individual 2.4GHz transmitters for each tank control engine sounds on/off, machine gun sound effects, forward, reverse, left/right turns, 320-degree turret rotation, cannon firing, and overall sound volume. An LED infrared battle indicator helps to "keep score"; each time your tank is hit one of the four LED lights are extinguished and once your tank takes four hits, it is shut off and disabled until manually started again.
This set contains everything required to begin your own World of Tanks® battle except for a total of six (6) AAA alkaline batteries-three for each transmitter. A convenient USB charger is included for use with the 3.6V, 600mAh rechargeable battery packs supplied for each tank.
As an added bonus, the set includes special codes redeemable for World of Tanks® gameplay with upgraded tanks, crew features, and other valuable perks!
Visit the Official Torro World of Tanks German Tiger I and Soviet T-34/85 1/30 Scale Tank IR Battle Set on HobbySquawk.com for additional photos, videos, reviews, and customer Q&A.
Comfortable 2.4GHz Transmitter

The game controller-style transmitter positions all controls within easy reach using a universally-accepted design theme for comfort and ease of use.
Everything Included in One Box

This set has everything required to begin your own exciting tank battles, including two tanks, two transmitters, two batteries and USB chargers. Add AAA batteries to the transmitter (total of 6 required) and begin battling!
Features:
Officially-licensed by Wargaming Group, Ltd.-creators of World of Tanks ®
1/30 Scale German Tiger I and Soviet T-34/85 tanks
Game controller-style 2.4GHz transmitters
IR Battle System with LED status bar
Metal cannon barrels
320-degree turret rotation
Machine gun LED and sound effects
Realistic engine sounds with volume control
6V 600mAh NiMh battery packs
Convenient USB chargers
Bonus codes for World of Tanks® gameplay
Includes:
1/30 Scale German Tiger I Tank
1/30 Scale Soviet T-34/85 Tank
Game controller-style 2.4GHz transmitter (2 pcs.)
3.6V 600mAh NiMh battery pack (2 pcs.)
USB Battery Charger (2 pcs.)
Instruction manual
Bonus codes and special discount offers for World of Tanks® gameplay
Requires:
3x AAA Alkaline batteries for each transmitter (6 total)
Product Specifications:
| | |
| --- | --- |
| Scale | 1/30 |
| Length | 282mm / 11in (Tiger I) 268mm / 10.4in (T-34/85) |
| Width | 122mm / 4.8in (Tiger I) 101mm / 3.9in (T-34/85) |
| Height | 96mm / 3.74in (Tiger I) 95mm / 3.70in (T-34/85) |
| Weight | 400g / 14.2oz (Tiger I) 300g / 10.7oz (T-34/85) |
| Body Material | Plastic |
| Chassis Material | Plastic |
| Track Material | Plastic |
| Motors | 130 Brushed x2 |
| Bearings | Bushings |
| Gearbox Gear Material | Plastic |
| Adjustable Gear Ratio | No |
| Differential Type | None |
| Suspension Type | Torsion |
| Sprocket | Plastic |
| Road Wheels | Plastic |
| Idler Wheel | Plastic |
| Adjustable Idler | No |
| Turret Rotation | 320 Degrees |
| Lights | Yes |
| Sound | Yes |
| Exhaust Effect | No |
| IR Battle Ready | Yes |
| Airsoft BB Launch | No |
| Track Recoil | No |
| Cannon Barrel Recoil | No |
| Required Battery | 3.6V (included) |
| Required Radio | 2.4GHz (included) |
| Skill Level | Beginner |
| Build Time | 30 Minutes |
| Recommended Environment | Indoor / Outdoor |

Videos

Spare Parts
Product Spare Parts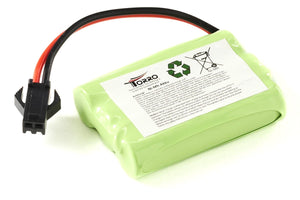 Torro 1/30 Scale World of Tanks Battery Pack
SKU: TORSP-23002
$499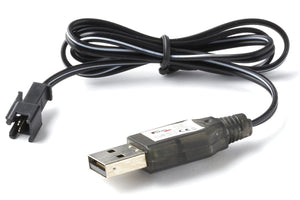 Torro 1/30 Scale World of Tanks USB Battery Charger
SKU: TORSP-23003
$250