ZTW Mantis 65A ESC with 5A SBEC
Product Reviews
Customer Reviews
01/06/2020
Michael B.
United States
Esc
Fast service and delivery. Works as discribed.
12/09/2019
AirHammer7
United States
Power Up!!
I have only had a chance to hook it up and run a few tests so far, that's why only 3 stars. It does seem to perform well. I'll give an update later, after I get a chance to put a little stress on it.
09/29/2019
ROBERT G.
United States
Mantis ESC
Works as advertised!
ESC
This is a strong ESC, I'm using it for an F-18 70mm 12 blade EDF. Using a 4s battery, it creates a ton of thrust and is only getting warm. This is a plug and play part, all terminals were already on it.
08/31/2019
Justin C.
United States
What you see is what you get
I like these ESC units. Not small but not too big, easy to program (BUY THE PROGRAMMING CARD) and reasonably priced.
08/07/2019
Luis M.
United States
ZTW Mantis 65A ESC
Great little ESC, works perfectly with my Rimfire motors.
08/02/2019
Todd S.
United States
Perfect solution for my 450 sized helicopters
I purchased two of the ZTW Mantis 65A ESC's to replace the Align RCE-BL35G (35A ESC) in my 450 sized helicopters. The Align ESC's would overheat and thermally shut down periodically. When this happened, the ESC would pulse power to the motor nearly causing a crash. 65 Amps is maybe overkill, but I wanted to be sure that the problem doesn't happen again. Selected the ZTW Mantis 65A ESC for the value and the "soft start" option for helicopters. Also purchased the ZTW LED ESC Programming Card which is definitely worth the money for the ease of configuring the ESC (visually confirm the configuration instead of counting beeps while setting-up the ESC). Instructions were very easy to follow. Would highly recommend.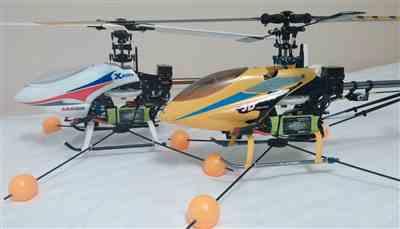 07/11/2019
Adam B.
United States
Purchased as an Upgrade...
I purchased this to replace the stock 45A ESC in the FMS 1700mm Cub. Gives better headroom for different props and also supplies 5-6V at 5A with the SBEC, vs 5V at 3A for the stock ESC. Other than adjusting timing and startup power to better suit the motor, works like a charm!
06/26/2019
wayne w.
United States
Mantis 65A ESC
They seem fine, and arrived lightning fast....always the deal with Motion. These are for the BH, Heinkel 111. They were the recommended ESC. The Admiral motors are not in yet, so they have yet to be tested. ** thinking I maybe should have ordered the 85A and bumped the motor up one. Recommended is 415w....the airframe calls for 400 to 600, so 415 is at the bottom level....next size up calls for 80A ESC and the motor is 590 or something. Case sizes are ok....so I think more would be better. Maybe I'll just use them somewhere else, and order 85As
Motion RC has a new European website
Go there instead?
Top